PRISON CREATIVE ARTS PROJECT AUCTION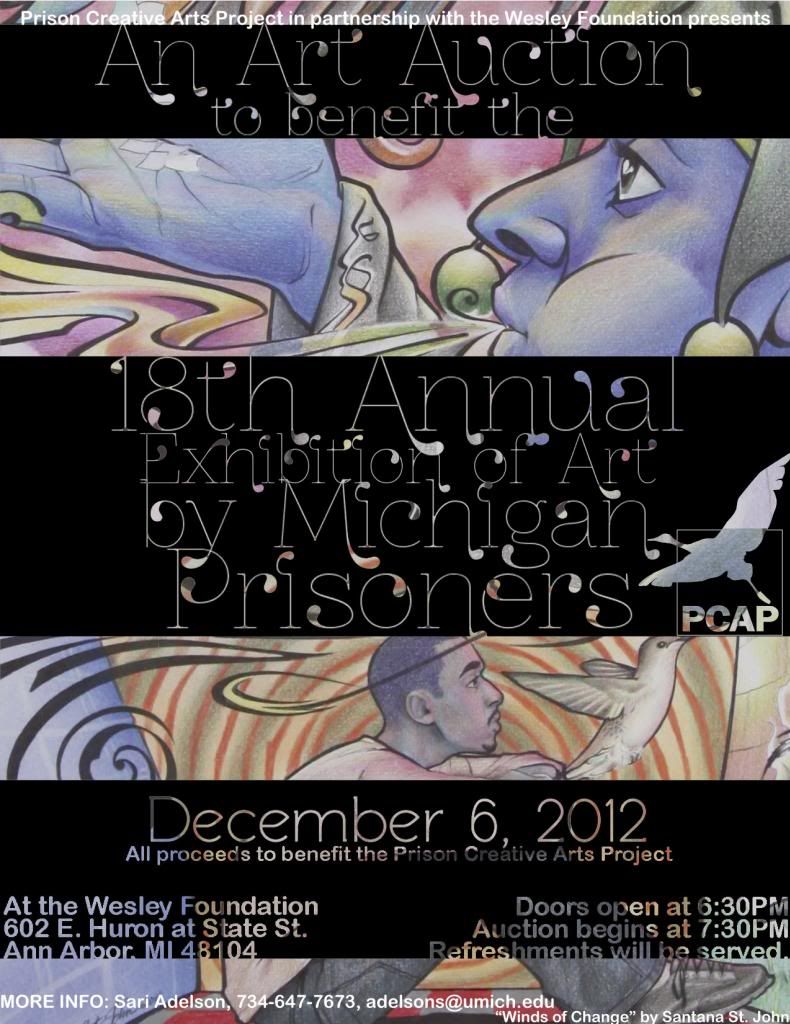 This Thursday December 6, 2012, The Prison Creative Arts Project (PCAP) will host its 18th Annual Exhibition of Art by Michigan Prisoners Auction. Some of the most stunning and powerful pieces created through this program by incarcerated citizens will be on display. Proceeds will benefit several activities within PCAP, including "What's Within": Annual Exhibiton of Art by Incarcerated Y0uth, beginning December 14th in Pierpont Commons. These art pieces will be emotive, provocative, inspiring, skillfully crafted, and unforgettable. And now, you can take your very own home.
In partnership with the Wesley Foundation, the auction event will begin at 6:30 pm at First United Methodist Church of Ann Arbor (corner of Huron and State streets). Snacks provided! Contact Sari Adelson for more info. See you there!